Jan Willem Bitter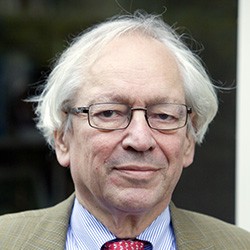 Jan Willem Bitter has been a member of the Dutch bar since 1983. In his practice, he focuses on general contract law, procedural law, sales law, energy law, distribution and agency, and arbitration law, both on a national and on an international level. He is regularly appointed as an arbitrator in commercial matters under the rules of the Netherlands Arbitration Institute and of the International Chamber of Commerce. As a litigator, he has acted as counsel in a wide range of commercial issues and on issues of enforcement and setting aside of arbitral awards. Apart from his mother tongue, he is fluent in English, French, German, Italian and Spanish.
He is a member of the Dutch Association for Distributorship Law, Franchising and Agency (DFA), the Dutch Arbitration Association (DAA), the Royal Dutch Association for International Law (KNVIR), the Dutch Association for Energy Law (NEVER), the Associazione Giuristi di Lingua Italiana (AIGLI), and the ICC Working Group for Commercial Law and Practice.
He teaches and publishes on issues of (international) sales law and (international) arbitration law, inter alia within the framework of the Grotius post-doc course on International Contract Law and of the course on Civil Construction Law offered by the Dutch Institute for Construction Law ('IBR').